February 2023
Agurotech secures investment to accelerate data-driven and more efficient arable farming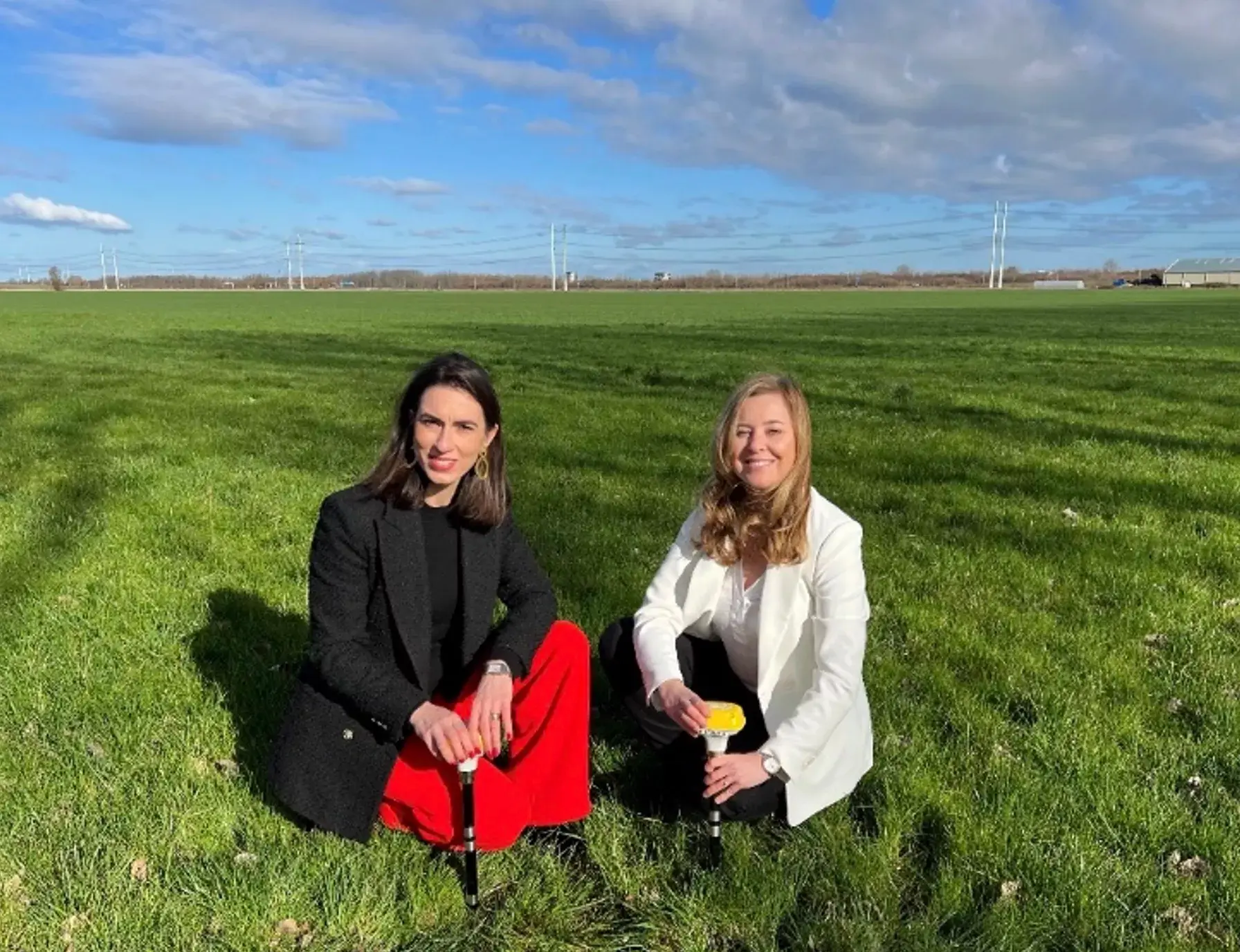 Amsterdam, February 7th 2023 - Agurotech has received an investment boost of €1.5 million from Navus Ventures and ROM InWest. This will enable the Amsterdam-based high-tech company, which specializes in data-driven arable farming, to take the next step in making the global food system more sustainable.

Agurotech is a high-tech company founded in 2020 and is led by Joelle van den Brand and Lilia Planjyan. Their business model focuses on providing data and insights to farmers to help them use resources, such as water, more efficiently. Agurotech develops, produces, and delivers proprietary hardware and software solutions, such as sensor technology, weather stations, and applications. The intuitive software provides farmers with real-time insights into soil conditions, local weather conditions, and AI-powered predictions. "We have demonstrated that we can increase crop yield by using resources more effectively. This also has a positive impact on sustainability," says Joelle van den Brand. "Not only in the Netherlands or Europe, but all over the world. Thanks to this investment, we can further scale and expand our company. We expect to grow over the next 5 years and achieve international market leadership in key segments."


Navus Ventures and ROM InWest aim to contribute to the further digitization and more efficient use of resources in the agricultural sector with their investment. Eduard Meijer, Navus Ventures: "Joelle and Lilia have developed robust technology that helps farmers collect and interpret data to address practical and increasingly urgent problems such as optimal irrigation. This investment perfectly fits Navus' background and approach focused on technology for the transition to sustainable food and energy, and we look forward to supporting Agurotech in the upcoming growth phase. "Janet Nieboer, ROM InWest, says, "A sustainable food system is one of the most important challenges of our time. Thanks to the smart use of data in combination with advanced hardware, Agurotech provides an important boost to improving agriculture, the environment, and the living environment. We are therefore pleased to be able to contribute to this effective approach with global potential."



In 2023, Agurotech will scale up its production and its technology will be used in the largest sensor-driven farming project ever undertaken: "LIFE - The Future of Farming," supported by the European Union. In this project, agricultural organizations, 300 farmers, universities, scientists, and local governments in the six EU countries that are most affected by the effects of climate change will work together in EU collaboration. "The goal is to make the agricultural sector more sustainable and pepare for the effects of climate change through precision farming technology," says Lilia Planjyan. This will also allow Agurotech to enter several international markets.