May 2023
Capital injection for Blue Radix powered by 400 growers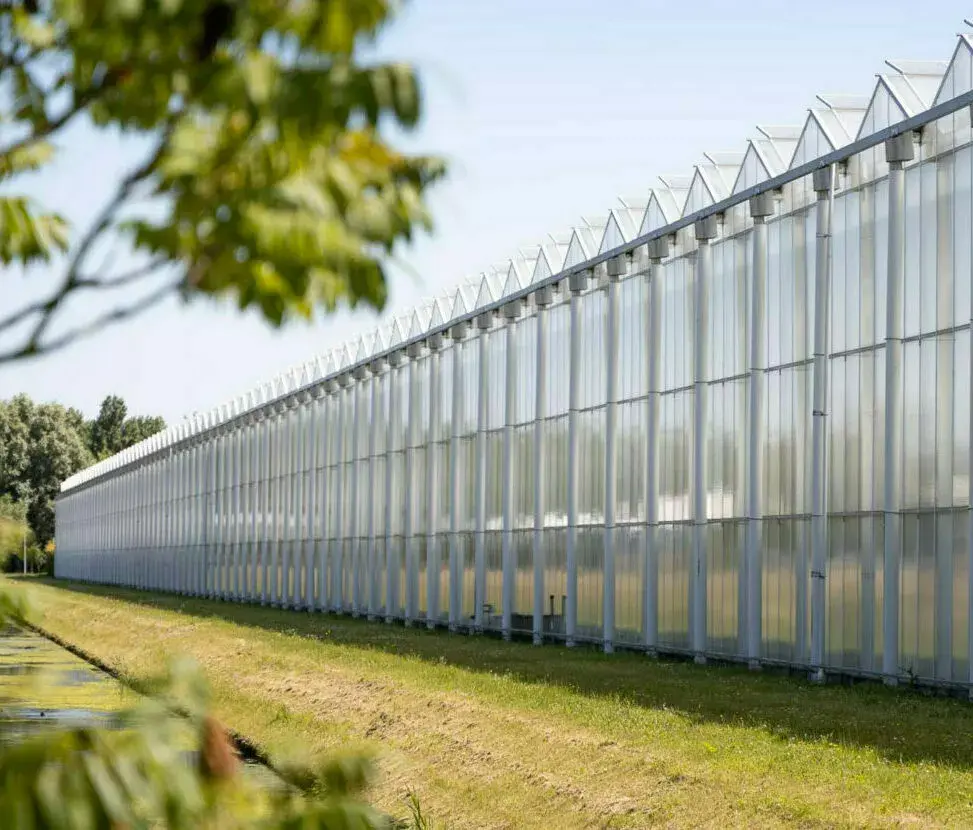 Blue Radix, the specialist and market leader in Autonomous Growing, enters a new phase. Since its foundation in 2019 it has been working closely with growers to unlock the value of AI-driven growing for greenhouses on a global scale. Now is the moment for a next step: Navus Ventures and Investment Cooperative Horticoop invest in Blue Radix to help the company further expand its product range and increase its worldwide impact to empower more and more growers. Together they work towards a sustainable food production and a healthy future for the worldwide horticultural industry.

Blue Radix introduced Crop Controller to the market in 2021 optimizing and realizing the grower's unique crop strategy without human interference. Its value has been proven at many different greenhouses in 13 different countries and multiple climate conditions. "Since the market introduction of Crop Controller, we've been working intensively with many leading greenhouse companies around the world, to prove its value. We are grateful for their continuous support and trust. Thanks to their insights and feedback we can now claim significant improvements in quality, yield, and resource reduction by our technology. It's such a compliment to hear from growers they fully rely on our system, 24/7, freeing their hands to manage more hectares and improve other aspects of daily operations," says Ronald Hoek, CEO and co-founder of Blue Radix.
Ready to scale
The system is ready to scale. Crop Controller is available for every greenhouse with a climate computer and an internet connection. Blue Radix' mission is to enable growers to get the most out of their greenhouse data and optimize their results with the practical application of Artificial Intelligence. "We believe growers should be able to use their knowledge and experience in the most efficient way, without having to share data with others. Crop Controller helps them in realizing exactly that. This is crucial because growers are becoming scarcer every month", adds Laurens van der Spek, COO and co-founder.
"And we're just beginning", says Rudolf de Vetten, CPO and co-founder, addressing the big impulse these new investments bring to product development. "We'll not be on this path alone. We believe in an open eco-system where growers can choose what fits them best, and we should make that possible, together with our partners in greenhouse horticulture."
400 greenhouse horticulture companies invest
Horticoop actively invests on behalf of 400 greenhouse companies in companies that make a positive contribution to the horticultural sector. Blue Radix is fully in line with this. Steven van Nieuwenhuijzen, CEO of Horticoop: "Blue Radix is a leader in the field of applied artificial intelligence in the horticultural sector. At Horticoop, we believe that accelerated technological development is necessary to enable an even more sustainable and productive future of greenhouse horticulture. We are therefore delighted with this expansion of our portfolio. In this way, together with our members, we are closely involved in AI developments that benefit the entire sector. The investment characterizes the essence of our cooperative: jointly investing in the future of the horticultural sector."
Far beyond data platforms
"Blue Radix fits our portfolio of sustainable food and energy investments perfectly", says Eduard Meijer, director of Navus Ventures. "We see greenhouse technology as a key driver of efficient and sustainable food production. Blue Radix brings operational intelligence and energy efficiency to the greenhouse, and goes far beyond other data platforms to turn data into practical application. With the Blue Radix-team's 10-year history in AI-driven energy management and their proven track record in crop management, we're happy to support the company both financially and with our knowledge and network, to make global impact on sustainable food production and energy management."
About Blue Radix
Blue Radix is the specialist and market leader in Autonomous Growing. Blue Radix creates automated intelligence for almost all daily decisions and actions in greenhouses. With the continuous growth of the world population, the need for healthy and safe food is increasing. Therefore, the greenhouse horticulture business is scaling up on a global level. But this scaling cannot be achieved due to an increasing scarcity of experienced growers. Blue Radix offers solutions for these worldwide challenges: the AI-driven services empower growers with a digital brain for their greenhouse. Growers can manage 4 times more hectares, whilst improving yield and reducing the usage of resources. www.blue-radix.com
About Horticoop
Horticoop is the incubator for investments in the horticultural sector, driven by a single clear objective: working our way towards a healthy future for the horticultural industry. Obviously, nobody can achieve that alone. Together is the key word, and it encompasses the cooperative's 400 grower-members and the Horticoop businesses active in the fields of lighting, climate, technology and substrates for the industry. The Horticoop businesses, which include Lensli, Horticoop Technical Services, Lumiforte, Horticoop Scandinavia and HortAmericas, are domiciled both in the Netherlands and abroad. www.horticoop.nl/english
About Navus Ventures

Navus Ventures is a venture capital firm, part of a family office linked to Lely (Farming Innovators), aimed at high-tech start-ups and scale-ups driving the ongoing sustainable transitions in food and energy. Navus is not subject to entry or exit pressure, invests both in typical VC setup as well as for longer holding periods, and draws from the knowledge and network of the Lely family business, with a longstanding history in high-tech product development and successful market entry of innovations. Our approach is hands-on and pragmatic, acting quickly and supporting management on strategic and operational matters.
------
For more information
Blue Radix
Marijke van Rongen
Manager Marketing & Communications
+31 6 5343 3839