October 2022
Navus Ventures invests in Zenon Energy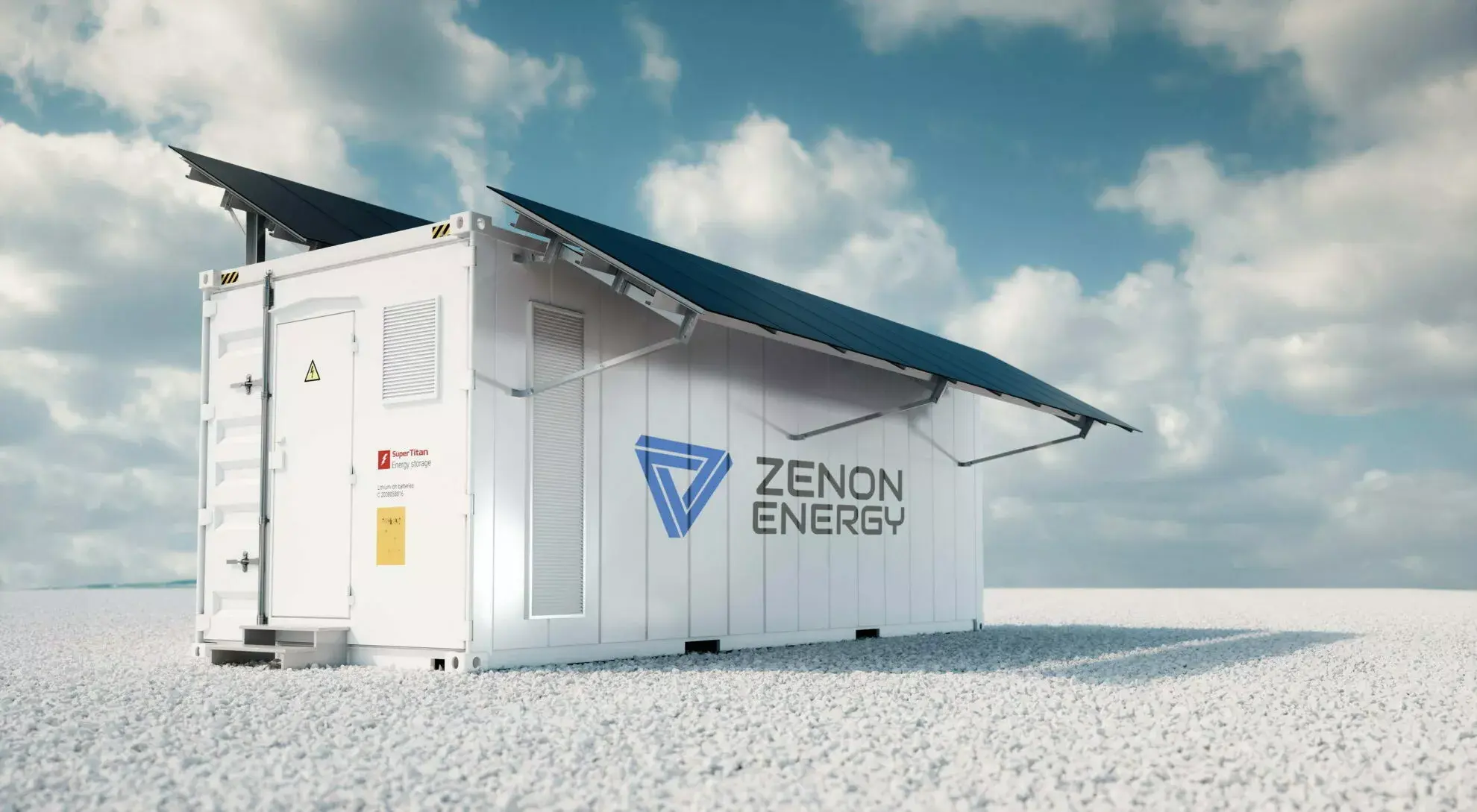 Navus Ventures invests in Zenon Energy
Investment for the continued fast scaling of its innovative battery system technologies
Arnhem, Netherlands: Navus Ventures and Zenon Energy today announced the start of their partnership and investment in the Netherlands-based energy storage infrastructure business Zenon Energy.
Zenon develops, designs, and delivers complete sustainable energy infrastructure solutions.
The company has developed its own energy storage architectures using titanium and LFP chemistries with proprietary airflow and battery construction techniques. The company was founded by Duan van t Slot and Christian Giannini and has gained exceptional advisors and investors with experience in energy infrastructure and a global network, and is currently supplying the construction, horticulture, industrial and retail sectors.
"The investment is primarily aimed at increasing our production capability and delivery speed," says Duan van t Slot, Director at Zenon Energy. "We are limited at this stage only by our production rate as our backlog extends 6 months and our pipeline is growing rapidly."
"The investment in Zenon Energy perfectly fits Navus' focus on high-tech start-ups that drive sustainable transitions in food and energy," says Jaap Zijlstra, investment manager at Navus Ventures. "Navus will actively support Zenon in its continued technology, supply chain, commercial and strategic development."
About Zenon Energy: Zenon Energy Europe B.V. ("Zenon") is a sustainable energy infrastructure builder for tailored solutions to a broad range of customers. Our market-leading approach to cell-to-system construction with a future-proof software platform can navigate and adapt to the changing policies and challenges of the renewable energy transition. Zenon Energy systems use proprietary designed battery modules, which include BMS and EMS software, and containerized system construction.
About Navus Ventures: Navus Ventures B.V. ("Navus") is a venture capital firm part of the Lely Group aimed at high-tech and sustainable start-ups and scale-ups, and is now primarily focused on the ongoing transitions in food and energy. Navus is not subject to entry or exit pressure, invests both in typical VC setup as well as for longer holding periods, and draws from the knowledge and network of the Lely family business, with a longstanding history in high-tech product development and successful market entry of innovations. Our approach is hands-on and pragmatic, acting quickly and supporting management on strategic and operational matters.