March 2023
Lgem attracts investment from Navus Ventures to scale its micro-algae technology solutions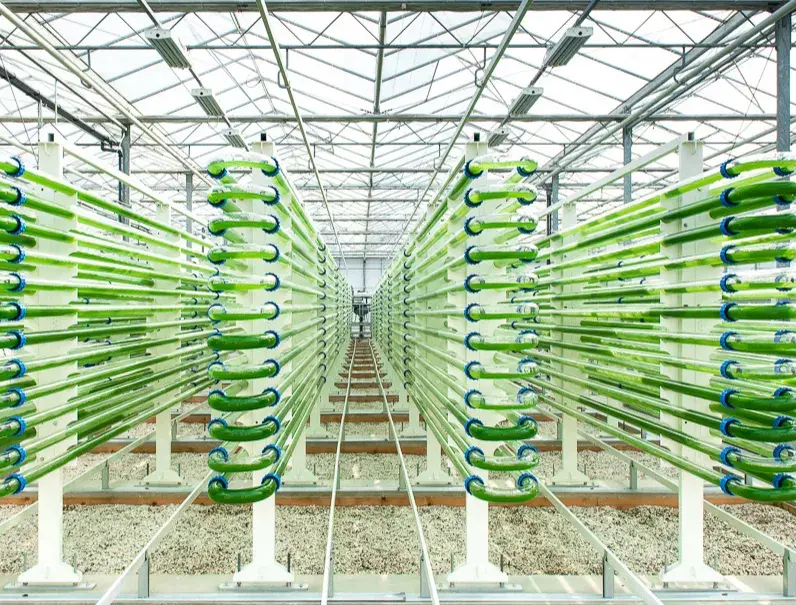 Dutch scale-up Lgem secures investment from Navus Ventures to accelerate expansion of its innovative two-phase algae technology and AlgaeHUB.
Lgem, a leader in algae photobioreactor technology with over 17 years of relevant autotrophic algae experience, sealed funding by Navus Ventures for further expansion. The funding from Navus Ventures will allow Lgem to keep investing in its AlgaeHUB de-risking facility, international sales of production systems and continued research and development. The company will execute on a substantial pipeline and maintain its leading position in technology related to efficient micro-algae production. Navus Ventures is part of a family office linked to Lely (farming innovators), and intends to actively support Lgem, leveraging a strong track record of developing and scaling high-tech hardware and software.
"We see great potential in micro algae as a driver of more sustainable food production and Lgem is providing a key enabling technology that allows others in the industry to move from research to business. Lgem is a perfect fit with our strategy and background and we are looking forward to our active collaboration".
Eduard Meijer, Managing Director at Navus Ventures
"We are thrilled to partner with Navus Ventures as a shareholder, which will not only allow us to learn from Lely's past experiences but also enhance our industrial and supply chain capabilities. This collaboration will ultimately lead to better strategic and R&D decisions and better products and services for our clients".
Bas Swildens, CEO at Lgem

Lgem, a Dutch scale-up, responds to the increased demand for reliable and scalable algae technology in the booming microalgae industry. Through its innovative two-phase flow principle, Lgem has achieved successful and sustainable industrial-scale production, offering genuine de-risking services for the nascent microalgae industry. Lgem's range of photobioreactors, from 20 to 1,000,000 liters, have optimised growth and minimal contamination in years of uninterrupted production at commercially relevant scale, a unique achievement in the industry (read more about it in this article). The AlgaeHUB, Lgem's platform, aims to bridge the gap between supply and demand of algae products, diminishing the investment risks of the emerging biotech industry. As a result, Lgem offers high-quality and industrial-scale photosynthetic production of a broad range of microalgae and its derived ingredients and products.

For press information and / or interviews please contact: Luce Fernhout